August 01, 2018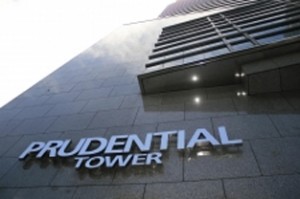 Epic Land, a consortium that counts Lian Beng Group, KSH and KOP as owners, has executed a sale and purchase agreement (SPA) to dispose of six of its wholly-owned subsidiaries that hold seven strata office units in Prudential Tower to an unrelated third party.
The sale price for the properties will be determined based on the sale companies' net asset value as at the completion date and the value of the properties, which stands at around $130.07 million.
Following the signing of the SPA, the purchaser will pay a deposit of about $13 million.
The consortium expects the disposal to be completed on or before 20 September.
Lian Beng Group, KSH and KOP hold a 32 percent, 28 percent and 25 percent stake in the consortium respectively.
These companies expect the disposal to have a positive impact on their respective net earnings per share or the net tangible assets per share for the current financial year.
Lian Beng noted that the proposed disposal "is in line with one of the group's core business activities in property investments".
Source-www.commercialguru.com.sg